Healthy Schools awards Bigfoot vouchers!
Homepage »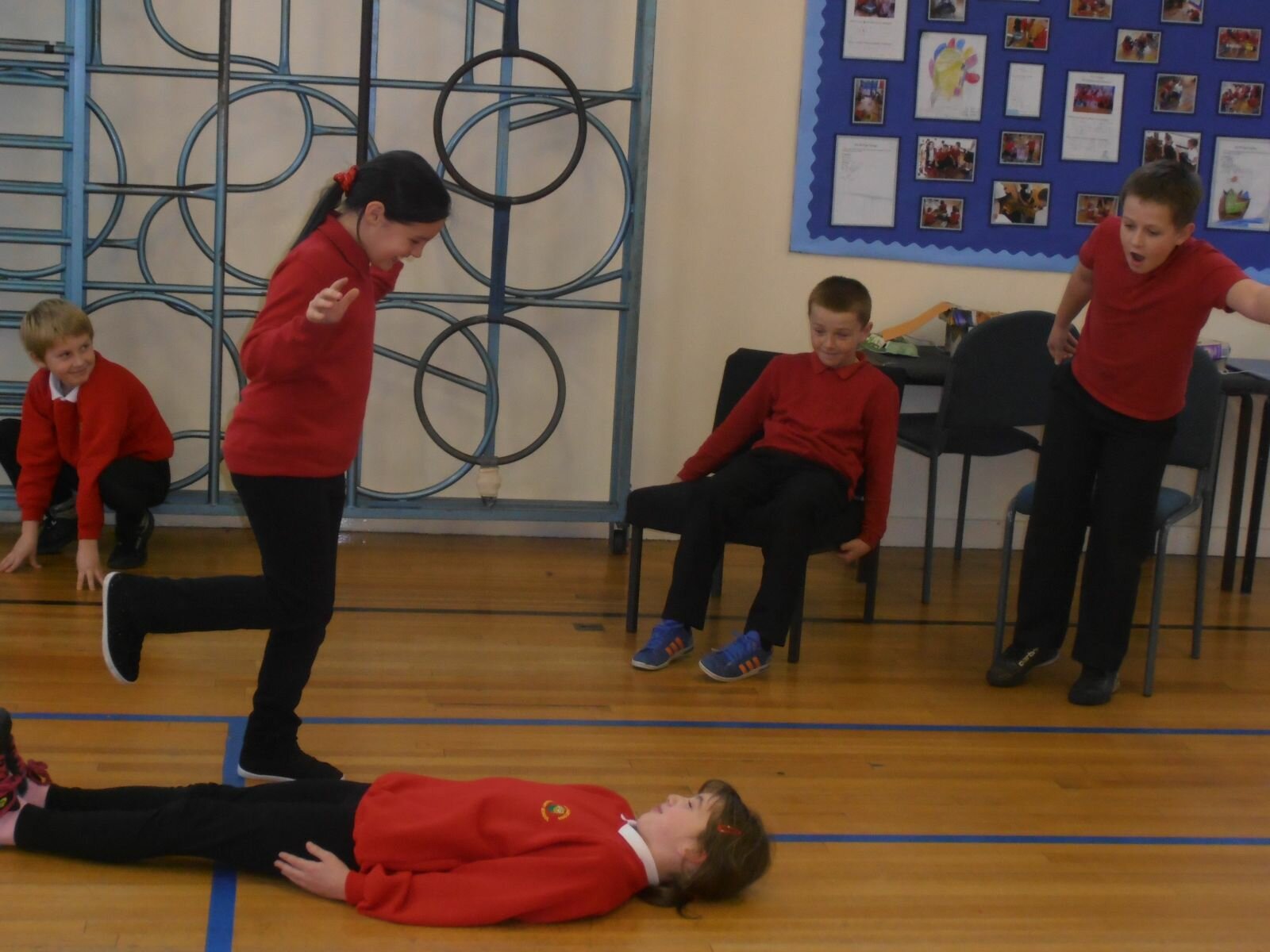 Healthy Schools awarded 3 lucky primary schools in Redcar and Cleveland with PSHE project vouchers at their conference in June earlier this year...with fantastic results!
These special prizes would be delivered by Bigfoot Arts Education North East. The winners could pick from ten projects covering all aspects of PSHE from Healthy Eating to Transition.
Both South Bank and Lingdale Primary selected 'Sticks and Stones,' a Promoting Positive Behaviour project that explores how we communicate and how the words we choose and way we act can affect others. Rachel, Director of Bigfoot North East lead the interactive assemblies and drama workshops in both schools and was really impressed by the children's honesty and how well they engaged with the programme.
Later in the term, Grangetown Primary cashed in their voucher claiming a multicultural day, 'Stories of Anansi.' This particular project explores West African culture through interactive storytelling and song. The children had never heard the story about the spider, celebrated as a symbol of slave resistance and survival. The younger classes did a fantastic job as they helped Rachel from Bigfoot bring the story to life, recalling locations and characters through action and sound, whilst the Key Stage Two children worked amazingly well recreating their favourite moments from the story, which they then performed back to their fellow pupils and teachers.
Charlotte Mott, Deputy Head and SENCO, commented:
The children were enthralled with the experience and they especially liked the spider!' She added, 'All the staff at Grangetown would definitely recommend Bigfoot."
If you would like to find out more about Bigfoot then please contact Rachel on 07772811478 or email .